Alanya's legendary ship Magellan, ruling the seas for years.
Alanya Magellan Pirate Ship
The Alanya Magellan pirate boat adventure offers you an unforgettable sea journey.
Alanya Magellan Pirate Boat Tour Price
| | |
| --- | --- |
| Tour Days | Everyday |
| Tour Duration | 5,5 hours (Transport included) |
| Transfer | (Transport included) |
| Pick up Time | 09:30 (The exact pickup time is determined by your location.) |
| Tour Begins at | 10:30 |
| Drop-Off Time | 15:00 (Approximately) |
| Instant Confirmation | Yes |
| Tour Guide | En, De, Ru, Tr |
| Included | Transportation, professional guiding services, lunch consisting of grilled chicken, rice, pasta, and salad, unlimited non-alcoholic beverages, water dispenser, and entertaining animations are all included in the Alanya Magellan pirate boat tour price. |
| Excluded | Alcoholic beverages, ice cream, snacks, bottled water, and photos and videos taken by the boat's photographer are not included in the Alanya Magellan pirate boat tour price. |
| Bring with You | When preparing for our Alanya Magellan pirate boat tour, you should bring a towel, swimsuit, sunscreen, sunglasses, slippers, a hat, a camera, and cash for additional expenses. |
Program of Alanya Magellan Pirate Boat Tour
Your day starts at 09:00 with a pick-up from your hotel.
Our transfer vehicle will deliver you to the Magellan Pirate Ship around 10:00.
Your ticket procedures are completed upon arrival, and then we depart from the port to start our sea voyage.
Our first stop will be the unique bay and historical shipyard near the Red Tower in Alanya. At this point, you can take your best souvenir photos.
We take our first swimming break at the Alanya Castle Peninsula, where the ship's anchor is cast.
After the swimming break, we explore the natural caves and aquarium around the Alanya Castle peninsula. Don't miss the opportunity to swim in the open sea and dive into the water from the ship's jumping platform!
After visiting the caves, we head to the famous Cleopatra Bay, where we take another swimming break.
Cleopatra Bay will be a delightful stop with its clean turquoise water and surrounding forests.
Then we arrive at Ulas Bay. With its shallow and waveless water, this bay is a perfect spot, especially for your children.
A delicious lunch is also served at Ulas Bay.
After lunch, we continue our journey into the open sea.
Our return journey begins by retracing the route back to the port.
We arrive at Alanya Port around 14:30.
Our guests, who board our transfer vehicles, are returned to their hotels or specified addresses, and thus our sea voyage ends.
Alanya Daytime Boat Tours
Choose your day, sunset, or night boat tour by viewing. Don't encounter a different boat at the harbor than you selected.
General İnformation About Alanya Magellan Pirate Boat Tour
Alanya Magellan Pirate Boat Tour
However, Alanya is a popular tourist destination located in the Antalya province of Turkey. It's known for its beautiful beaches, historical sites, and vibrant atmosphere. Alanya offers various boat tours and excursions, including pirate-themed boat trips where participants can enjoy the scenic views of the Mediterranean Sea while experiencing a pirate-themed adventure.
If the "Alanya Magellan Pirate Boat" is a new attraction or a specific tour offered in Alanya after my knowledge cutoff, I recommend checking with local travel agencies, tourism websites, or reaching out to the Alanya Daily tours office for up-to-date information about this specific pirate boat experience.
Next Article: 
Alanya Sapadere canyon tour
Wikipedia: 
Alanya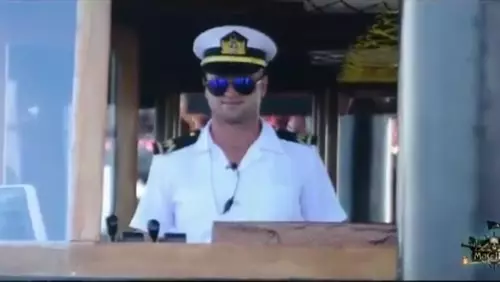 Alanya Magellan Pirate Boat Tour Reservation Form
Fill out the form completely for Alanya Magellan Pirate Boat Tour