Magical Atmosphere of the Mysterious Underwater World
Antalya Aquarium Excursion Including Transfer and Ticket Fees
It's not just an aquarium. At the same time, snow world, ice museum, wildpark and underwater XD Movie Theater is waiting for you.
Antalya Aquarium Tour From Alanya Price
| | |
| --- | --- |
| Tour Days | Everyday |
| Tour Duration | 8 hours (Transport included) |
| Transfer | (Transport included) |
| Pick up Time | 08:00 (The exact pickup time is determined by your location.) |
| Tour Begins at | 10:30 |
| Drop-Off Time | 19:00 (Approximately) |
| Instant Confirmation | Yes |
| Tour Guide | En, De, Ru, Tr |
| Included | Transfer, guide service, aquarium entrance ticket, face to face and wax museum |
| Excluded | Food and drink, feeding stingray, feeding koi with bottle, and other activites |
| Bring with You | Taking photos is free. You can bring your camera when you come. |
Experiences of Antalya Aquarium Tour From Alanya
Visit to the world's largest tunnel aquarium.
Vatos fish and koi fish (with a bottle) feeding.
Watching sharks while they are feeding.
See plane and ship wrecks in their original dimensions.
Oceanride XD cinema and VR360 virtual glasses experience.
Watching the world's most venomous, colorful and interesting reptiles in their natural habitat.
Strolling and taking photos inside the igloo houses.
Take photos with the celebrities at the wax museum.
Program of Antalya Aquarium Tour From Alanya
Transfer in hotels with air-conditioned and comfortable vehicles.
Aquarium tour in 2.5 hours of free time given by the guide.
40 thematic aquarium excursions.
Being in front of the main tank during shark feeding time.
See and examine reptiles closely in WildPark.
Visiting of Snow World & Ice Museum section.
Visiting of the Face 2 Face Wax Museum.
World seas cruise with real images with Captain Barbossa in the Oceanride XD Cinema technology section.
Feeding Koi with baby bottle.
Shop in the Seagift souvenir section.
Return to the hotels
Things to Keep in Mind
After arriving in the aquarium, your circulation time is 2.5 hours. At the end of this period, the transfer vehicles will be ready for the return transfer. It is important to be at the transfer point in order not to miss the vehicle at the return time. The transportation time for Antalya aquarium tour from Alanya is approximately 3 hours.
General İnformation About Antalya Aquarium Tour From Alanya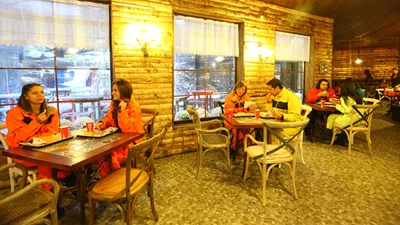 There are many activity areas in "Antalya Aquarium" opened in Antalya on 15 August 2012. The total water volume of the aquariums is 7.5 million liters. It is a comprehensive entertainment complex. With its tunnel length, it has the title of the longest tunnel aquarium in the world. According to the data of the number of annual visitors, it is one of the top five places visited by foreign tourists in Turkey.
The facility consists of 5 main activity areas. Let's explain these activity areas one by one.
Aquariums
Tunnel aquarium
It is 131 meters long and 3 meters wide. The total water volume is 5 million liters. It consists of 3 parts. At the entrance, a full sized plane wreck welcomes you. The sections are as follows;
Tropical section
Tropical underwater creatures are here. You can see the creatures closely by the viewing windows here. It has a gorgeous decoration. This section is also connected to underwater caves.
The lost city of Atlantis
Mediterranean and Atlantis themes are here. There are lots of interesting underwater creatures.
Plane wreck, pirate wreck and submarine
It is located at the last of the longest part of the tunnel. There is an amphitheater in which you can relax. While relaxing here you can see sharks roaming around pirate treasures. The plane and pirate wreck and submarine wreck are in this part of the tunnel.
Thematic Aquariums
Thematic aquarium area is consisting of 4 main sections. There are approximately 40 aquariums. Thematic aquariums and their contents are as follows.
World seas division
Red Sea, Pacific Ocean, Indian Ocean and Atlantic Ocean themed aquariums are located here. At this section you can see underwater creatures which is live in the world's oceans fully. In addition, aquariums with different concepts, including underwater caves and Mediterranean creatures, are also available in this section.
Rivers section
It is a different section where you can observe the underwater creatures and plants characteristic of the world's rivers. The first theme you will see in the episode will be the Nile and the Amazon rivers. Then you will see the Asian rivers. You will also see waterfalls and plant aquariums in this section. In addition, we are sure that the Moray and Pork fish living in the dark part will make you feel different.
Turkey seas section
There are big aquariums that is introduced Turkeys seas that named Aegean, Mediterranean and Black Sea around. Aquariums depicting the places called "iskele ağzı" and "Demre çay" are also here. There is also an eels aquarium and a touch pool where you can see horseshoe crabs.
Tropical Reef section
It is the section that depicts the world famous tropical reefs. You can see corals, sea horses, clown fish, giant moray eels and interesting octopuses and sturgeons up close. The most interesting aquarium of the section is the Shark tank. There are hundreds of sharks here. Perhaps your most memorable moment will be to see the feeding moment of sharks. Sharks are fed at certain times of the day.
Snow World and Ice Museum
It was made by making artificial snow with various methods. It has a 1500 square meters closed area. The snow inside is soft. It has the consistency you can make snowballs. There are snow slides and igloos (igloos) inside. Eskimo evlerine girmek ve fotoğraf çekmek ziyaretçilerimizin vazgeçilmezi. There is also the house of St. Nicholas in the snow world. Also, the ice museum is here. Sculptures and miniature architectures made of ice are worth seeing.
It will definitely be good for you to spend time in the world of snow that -5 degrees when outside is 40 degrees Special protective clothes are given to you at the entrance to protect you from the cold.
Wild Park
It was built to you live the wild animals in the monsoon rainforests, the struggle of the creatures in the deserts and the different life styles in dark caves. Each theme in it has been designed to make you feel like you are really there, using technology, sound and light effects
There are 70 terrariums where you can see various invertebrates and reptiles known worldwide. Terrariums are like a kind of aquarium. They are designed according to the creature that will live in it. Each terrarium has a different balance of water, soil, heat and humidity. It is completely reliable. They are produced in world standards. It is impossible for the creatures in them to go out.
Some of the creatures you can see in terrariums: Spiders, scorpions, venomous snakes, giant frogs, crocodiles, chameleons, lizards.
It is forbidden to take pictures in Wild Park. Vahşi ve yırtıcı yaratıklar, flaş ışığını bir saldırı olarak algılayabilir.
Face2Face Wax Museum
It is built on an area of 1000 square meters. There are wax sculptures of more than 50 world famous people made by silicone injection method.You will be able to see the sculptures of movie stars, famous vocal artists and famous people who have a place in history with their specially designed decorations. It is free to take photos.
XD Cinema and VR 360
Oceanride XD cinema is the world's first three-dimensional underwater cinema. The most lifelike cinematic experience where you can feel as if you are under the sea. The films shown in the cinema are as follows;
World seas with Captain Barbarossa
Humpback whales swimming with their young
Sea lions and their dance
The magnificent swimming of white sharks
Lundy Ship that sunk in Çanakkale during the First World War
You can virtually visit the skies of Antalya with VR 360 glasses. An entertaining experience where you can see the historical and natural heritage of Antalya from the sky. You will enjoy flying carpets from Aspendos to Kaleiçi, from Üç Kapılar (Hadrian's Gate) to Myra Ancient City and from Pamukkale to Cappadocia.
Paid Options
The following activities are paid within the scope of Antalya aquarium tour from Alanya.
Feeding Koi by baby bottle (limited number of bottles available)
Feeding stingray fish
Shopping, Food and Beverage
Shopping: There is a 'Seagift' gift shop inside. In this store, you can find many special decorations and souvenirs with underwater and marine themes.
Eating and drinking: There are famous flavors McDonalds, Mado and Artizan Gelatte Italian Ice Cream in the facility.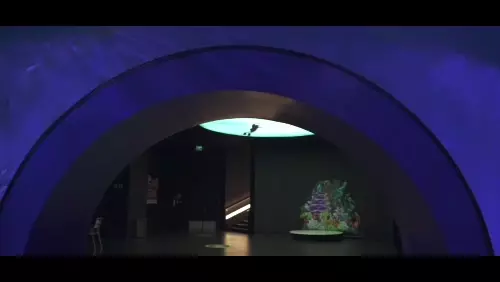 Antalya Aquarium Tour From Alanya Reservation Form
Fill out the form completely for Antalya Aquarium Tour From Alanya