Alanya Tours and Activities 2023
For a reliable and quality experience, purchase all your tours in Alanya from local tour companies at the most affordable prices.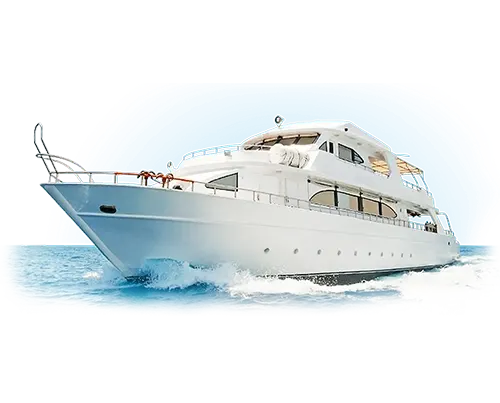 Examine the prices and features of all yachts in Alanya.
Don't overpay!
Opportunity to calculate yacht rental price from the website.
Real yacht photos and information.
All the details of the services offered on the yacht.
Option to pay 80% of the fee on the yacht.
Yacht Rental in Alanya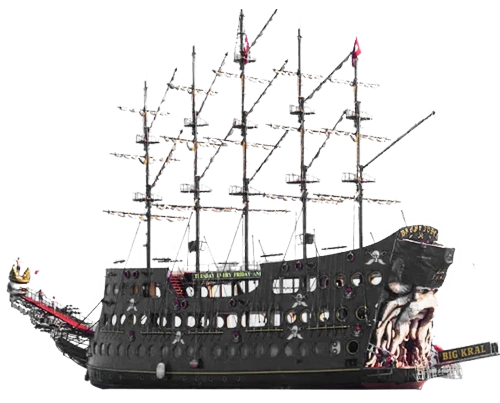 See which boat you will go on a tour with in advance.
Don't face surprises!
16 different boat tours.
"ECONOMIC", "INCLUDING ALCOHOL" and "ULTRA LUXURY" boat options.
Real photos and videos.
Affordable prices and the opportunity to pay on the boat.
Alanya Boat Tours
Your satisfaction is our greatest achievement.
Superior Quality and Affordable Alanya Tours
We collaborate with the industry's best tour providers to deliver an unforgettable experience to our customers. Trust us for a peaceful and enjoyable holiday experience.
Tours in Alanya
If you're planning to spend your vacation in Alanya and partake in various activities and tours, we can confidently say that you've made an excellent choice of holiday resort. Tours in Alanya offer a much wider range of activities compared to many other vacation spots in Turkey. Moreover, these tours can be purchased at considerably lower prices compared to other resort towns like Belek, Marmaris, and Bodrum. Our tour company's tours in Alanya are not only economical, but they also ensure a high-quality experience. We make it a point to work with the best tour suppliers in Alanya.
Another characteristic that distinguishes Alanya from other holiday resorts is its ability to cater to people of all ages and socio-economic statuses through its diverse tours.
In fact, the average daily vacation expenditure per trip in Alanya can range anywhere between $10 and $10,000. Despite this wide range, vacationers from all walks of life manage to allocate a budget for tours in Alanya.
Here are some factors that set tours in Alanya apart from activity tours in other holiday resorts:
The number of participants in tours in Alanya is typically higher than the number of tourists in other resorts.
Alanya's climate and geographical conditions make it easier to conduct tours.
The ease and short distance of transportation between hotels and tour stations allow tours in Alanya to be conducted at lower costs.
The high number of tour companies in Alanya, and the resulting competition, leads to lower tour prices.
Moreover, you can join some tours in Alanya on your own, without paying any fees to any tour company in Alanya, including us.
Kendi imkanlarınız ile gidebileceğiniz en iyi ve ücretsiz Alanya turları aşağıda sizin için listelendi.
Tours in Alanya You Can Do Without Paying a Fee
Sapadere Canyon tour
Alanya Castle tour
Dim Cave and Dim River tour
Alanya city tour
Aspendos and Side tour
Aytap and Syedra ancient city tours
The above-listed Tours in Alanya You Can Do Without Paying a Fee require you to own a vehicle if you wish to participate using your own resources. Public transport is inexpensive for reaching these tours but is also limited. On the other hand, taking a taxi would significantly increase your costs. If you don't have your own vehicle, we recommend researching car rental and fuel costs.
Tours from Alanya
Our agency organizes tours from Alanya and overnight tours to must-see places in Turkey throughout the year. Tours to Cappadocia and Pamukkale from Alanya are conducted every day during the summer months, and twice a week in the winter. Istanbul tours are held twice a week in both summer and winter.
Moreover, guide services for tours from Alanya are mostly provided in foreign languages. Although many of our guides are local, some tours from Alanya are conducted with foreign guides. The languages offered by the guides are specified on every tour page.
The top 10 tours from Alanya are;
Tour to Cappadocia from Alanya (by plane and bus, with an option of 1 or 2 nights stay)
Tour to Pamukkale from Alanya (by bus, as a day trip or with an overnight stay)
Tour to Istanbul from Alanya (by plane)
Tour to Israel from Alanya (by plane)
Tour to Antalya from Alanya (by bus)
Tour to Manavgat from Alanya
Tour to Pamukkale from Alanya
Tour to Antalya from Alanya
Tour to Manavgat from Alanya
Tour to Israel from Alanya
Tour to Side-Aspendos from Alanya
It is required to reach a sufficient number of people for tours from Alanya. As you can appreciate, it is impossible for tour vehicles designed for 20 people to operate with only 4-5 passengers. Our agency dailytoursinalanya.com, which operates tours from Alanya, can cancel or postpone your tour to the next planned tour date if the required number of participants is not reached. We recommend contacting our tour company for the most accurate and up-to-date information about tours from Alanya.
Some of the tours from Alanya are conducted by plane, which makes them high-cost tours. Moreover, due to the pre-purchase of flight tickets, they are sold without offering a refund in case of cancellation.
Therefore, before purchasing these types of tours, the tour date and the possibility of cancellation should be considered. You can learn more by contacting our Alanya tours information line.
Active Alanya Tours Throughout The Year
There are several Alanya tours that remain active both in summer and winter:
Private yacht tours
Buggy safari
Paragliding
Jeep safari
Diving
Rafting
Zipline
Nature and culture tours
As seen, Alanya is a city that breathes all year round, where you can join many excursion tours and spend a good time both in summer and winter.
You can visit the social network pages of dailytoursinalanya.com to be informed about the tour opportunities in the city and write to us. The most suitable Alanya tours will be researched by our team and communicated to you.
Alanya Tour Packages
If you want to experience a full holiday experience by participating in various tours and activities, rather than spending your holiday just relaxing at the hotel, Alanya tour packages will be the best choice for you.
The Alanya tours you see on our site are sold individually. However, if you wish, you can also purchase them as a package by combining the tours you want. With the tour packages that we will prepare according to your requests, you pay less and better plan your holiday.
When Alanya tours are purchased as a package, it provides you with the following advantages.
You buy tours at a cheaper price.
You know every day of your limited holiday days in advance.
You do not miss any of the tours you want during the holiday.
By including your children in the package plan, you meet their wishes in advance.
Alanya Tour Prices
Alanya tour prices are much more economical compared to other holiday resorts in Turkey. For example, the price of a pirate boat trip, which is among the most popular Alanya tours, starts from 200₺ per person. Moreover, the service boats are quite large and satisfying in terms of animation.
We can give another example of tour prices for paragliding. While you have to pay between 2000₺ and 4000₺ for paragliding in Fethiye or Kemer, you only pay 650₺ in Alanya.
So why are Alanya tour prices so reasonable? Here are the reasons
The high demand for Alanya tours, especially in summer months.
The short distance between the tour stations and the hotels.
Lowering of prices due to competition among Alanya tour companies.
Most tour agency owners and employees being locals.
Agencies wanting to profit from volume due to the season in Alanya lasting approximately 8 months, which allows for discounts on Alanya tour prices.
Another important issue is the high quality of tours in Alanya despite the low tour prices. In other words; you should definitely not think that Alanya tours are of poor quality and unsafe just because the prices are reasonable.
Alanya Tour Companies
Dailytoursinalanya.com is one of the most comprehensive tour companies offering online service in Alanya. We cannot say that we lead among Alanya tour companies without doing ourselves an injustice. You can reach the most detailed and correct information about Alanya tours with dailytoursinalanya.com.
All information written on our website is current and real. We do not write anything that is not in the tour program on our website. Also, all the photos we use are actual images related to the tour.
We work day and night to maintain and improve our distinction among Alanya tour companies. Our aim is to meet the Alanya tours searches of guests coming to our town and increase their satisfaction day by day.
In this context, we equip both our software team and our field team with up-to-date information. Our goal is to have our name written among valuable agencies as the first and most reliable tour company that comes to mind when Alanya tours are mentioned in Turkey.
EXPERIENCING ALANYA FOR THE FIRST TIME? WONDERING WHAT TO EXPECT?
Your Ultimate Guide to 2023 Alanya Tours
Find the answers to the most commonly asked questions about tours in Alanya below. For any further inquiries, don't hesitate to reach out to us - we're here to assist you in any way we can.
Are All Boat Tours in Alanya the Same? Which One Should I Opt for?
Boat tours can generally be categorized into two types: tours in Alanya and tours that depart from outside Alanya.
Tours Starting Outside Alanya: Apart from the standard tour packages, these include visits to historical sites, river and waterfall tours. The average commute to the excursion area is 1-3 hours. The highlights of these tours in Alanya are:

Manavgat River and waterfall (1-2 hours away from Alanya)
Kekova Island and its sunken city (2-4 hours away from Alanya)
Oymapınar Dam (1-2 hours away from Alanya)

Boat Tours in Alanya: These tours center around Alanya Castle and primarily focus on entertainment. They kick off from Alanya city center. With a wide variety of boats, from family-sized 10-seaters to large ones accommodating 800 passengers, you're sure to find a suitable one. Each boat offers different entertainment experiences. Visit our Alanya Boat Tours page for more information.
What Are Alanya's Underwater Wonders? Where Should I Go Diving?
Around Alanya Castle, you'll find about 20 diving spots. These various depth locations accommodate both certified and amateur divers.
What Can You Explore on Diving Tours in Alanya: Underwater caves, amphora ruins, Mediterranean marine plants, and diver-oriented shipwrecks.
Common Marine Life You Can Encounter on Tours in Alanya: Groupers, octopuses, barracudas, moray eels, squids, caretta turtles, shellfish, and fish shoals.
Rare Species to Spot in Alanya: Mediterranean dolphins, swordfish, sea lions, turbots, and Mediterranean monk seals.
Which Alanya Tours Are Suitable for Children?
Most excursions are kid-friendly, barring adrenaline-driven activities like Paragliding, Buggy, and Quad Safari in Alanya. However, if you're aiming for child-centered fun, consider the following tours in Alanya:
Aquarium Tours
Water Park Tours
Diving and Boat Tours
Private Jeep Safari Tours for Families
Dolphin Shows and Interactive Dolphin Swimming Activities
Private Boat Tours
Explore all kid-friendly tours here.
Looking to Minimize Travel Time? Which Alanya Tours Have Shorter Commute Times?
Transfer times vary depending on your hotel's distance from Alanya. For accurate information, please contact us and specify your hotel and the tour you wish to join. However, here's an average commute time breakdown for our tours in Alanya:
Alanya Tours with less than an hour commute: Water park, horse riding, quad safari, buggy safari, Alanya fishing, submarine, Turkish bath, Alanya Sapadere canyon, diving, paragliding, boat tours and boat rental, dolphin show, water sports, and go-kart tours typically take less than an hour to reach.
Alanya Tours with a one or two hours commute: Trips to Kurşunlu, Aspendos, Side, and Manavgat boat tours average between one and two hours.
Alanya Tours with a two or four hours commute: Aquarium, Anatolian fire show, Altınbeşik cave, Demre Myra Kekova, Salda lake, and Green Canyon tours average 2-4 hours commute.
Alanya Tours with a four or six hours commute: Pamukkale and Cappadocia tours typically have a commute time of around 6 hours.
Plane Tours: Istanbul, Israel, and Sumela Monastery tours are conducted by plane.
Are there any tours combining both historical sightseeing and nature exploration in Alanya?
Yes. Alanya offers a range of tours that combine both historical sightseeing and nature exploration. Some of these include:
Demre, Myra, Kekova tour from Alanya: This tour provides an exciting combination of nature and history. You will explore the ancient towns of Demre and Myra and sail to the sunken city of Kekova on a glass-bottom boat.
Cappadocia 2 days tour from Alanya: Cappadocia is famous for its unique geological formations known as "fairy chimneys", ancient cave dwellings, and beautiful hot air balloon rides. This two-day tour includes visits to historical sites and nature exploration.
Pamukkale tour from Alanya: Pamukkale, also known as "Cotton Castle", is a natural wonder consisting of terraces and travertine formed by the hot waters filled with minerals. You also visit the ancient city of Hierapolis with its theatre, Roman Baths, and Necropolis.
These are just a few examples. Alanya offers various tours that combine nature and history, providing an immersive and enriching experience.
Are there any precautions related to COVID-19 for the Alanya tours?
Yes. All Alanya tour operators are required to adhere to local and national COVID-19 guidelines. These measures may include:
Face masks required for travelers in public areas
Face masks required for guides in public areas
Hand sanitizer available to travelers and staff
Social distancing enforced throughout the experience
Regularly sanitized high-traffic areas
Gear/equipment sanitized between uses
Transportation vehicles regularly sanitized
Regular temperature checks for staff
Temperature checks for tourists at the start of the tour
These measures are subject to change and may vary depending on the tour. Please refer to specific tour details for exact information.
What should I bring with me when going on Alanya tours?
What you need to bring can vary depending on the type of tour you choose. However, generally you may consider the following:
Comfortable clothing and footwear for walking.
A hat, sunglasses and sun cream if you are going on a daytime tour as it can be quite hot.
Swimming costume and towel if your tour includes swimming or visiting a beach.
A bottle of water to keep hydrated.
Your camera for capturing the beautiful moments and views.
Some tours may require you to bring your passport or ID card for identification purposes.
Check the details of your tour to see if there are any specific items you should bring with you.
What are the most popular extreme sports tours in Alanya? What are the age and health limitations for participation?
In Alanya, extreme sports such as paragliding, rafting, scuba diving, bungee jumping and rock climbing are quite popular. Each of these activities has different age and health limitations. Let's summarize briefly:
Paragliding: The minimum age limit is generally 16, but it may vary according to different companies. Persons with serious heart conditions or other severe health problems are advised not to participate.
Rafting: The minimum age limit is typically around 12 years old. It is not recommended for those with heart conditions or severe physical conditions that may impair their ability to paddle and maneuver in the raft.
Scuba Diving: The minimum age limit is typically 10 years old, but this can vary by company. It's not suitable for those with serious heart, lung or ear problems.
Bungee Jumping: Generally, participants must be at least 18 years old. It is not recommended for those with heart conditions, epilepsy, high blood pressure, pregnant women, or those with neurological disorders.
Rock Climbing: This activity is usually suitable for most ages, although younger children may have restrictions on height and difficulty level. Anyone with physical disabilities that might impair climbing or severe health conditions should consult with their doctor before participating.
Always ensure you check with the activity provider for specific age and health restrictions for their Alanya tours before booking.
What are the most beautiful beaches in Alanya? How can we reach these beaches?
Alanya is home to many beautiful beaches. Here are some of the most popular:
Cleopatra Beach: One of the most popular beaches in Alanya, it's known for its clean, golden sand and clear water. You can easily reach it by public transportation from Alanya city center.
Incekum Beach: It is a great place for families, with its shallow water and sandy beach. It can be reached by bus or taxi from Alanya city center.
Keykubat Beach: This beach is located on the east side of Alanya city center and can be reached by public transportation or walking if you are staying nearby.
Ulas Beach: A small and peaceful beach located 5km to the west of Alanya. To reach there, you can use local minibuses or taxis.
Remember, all beaches in Alanya are public, so you don't have to worry about any entrance fees. Just grab your beach towel and enjoy your day in the sun!
How is the nightlife in Alanya? What are the best nightclubs or bars in Alanya?
Nightlife in Alanya is vibrant and fun, with a wide range of nightclubs, bars, and beach clubs that cater to different music tastes and atmospheres. Here are some popular options:
Summer Garden: Known as one of the best nightclubs in Alanya, it hosts international DJs and live music performances.
Robin Hood Nightclub: This multistory nightclub offers different music genres on each floor, from pop and rock to techno and dance music.
Club Insomnia: Another popular nightclub, famous for its lively atmosphere and great music.
James Dean Bar: A popular spot for rock and alternative music lovers.
Queens Garden: Known for its variety of cocktails and relaxing atmosphere, this place is a great choice for those who prefer a more laid-back evening.
Remember, always be sure to respect local customs and laws when enjoying the nightlife in Alanya.