Peace and health comes from water.
Alanya Hamam & SPA
Pamper your body on holiday.
Alanya Turkish Bath Price
Standart Ticket
Full Package
( Standard Ticket + Aromatherapy body massage 60 minutes )
Massage Package
( Aromatherapy body massage 60 minutes )
Tour Days
Everyday
Tour Duration
3 Hours (Transport included)
Transfer
(Transport included)
Pick up Time
Anytime between 09:00 - 18:00 (The exact pickup time is determined by your location.)
Instant Confirmation
Yes
Tour Guide
En, De, Ru, Tr
Included

Standard Ticket: Transfer, sauna, foam room, Turkish bath, peeling, foam massage, relaxation room (free drinks), mask, Aroma therapy body massage (25 minutes)

Full Package: Standard ticket + Aromatherapy body massage (60 minutes)

Massage Package:Aromatherapy body massage (60 minutes)

Excluded
Other massages, SPA therapies, Skin care treatments, manicure, pedicure
Bring with You
swimwear and shorts
Experiences of Alanya Turkish Bath
Experience the traditional Turkish Bath in Alanya.
Refresh your body after the brisk days of your holiday. Store energy.
Experience Asian, European and Turkish origin massage methods and SPA therapies.
Program of Alanya Turkish Bath
Private transfer from hotels.
Free supply of equipment such as towels, loincloths, slippers, soap, pouches (considering Covid-19 standards).
Demonstration of bath sections such as dressing room and rest room.
Sweating in the sauna.
steam room (no more than 15 minutes recommended).
Salt room.
Scrub and bubble bath in Turkish bath.
Tea and coffee in the rest room.
Aromatic oil massage.
Optional face mask and SPA
Return to the hotel.
General İnformation About Alanya Turkish Bath
Alanya turkish bath, which includes both traditional Turkish bath and massage therapies specific to the Far East culture, is a comprehensive place with a wide variety of spa and massage. In addition to SPA and Turkish bath services, alternative treatment methods are also in our service scale.
Separated sections in this complex and licensed masseurs specializing in their own branch in each section make Alanya Hamam different from other hamams. In particular, the decoration and lighting of the sections in the bath were made with care. Because the psychological effects of the ambiance and scents during the massage are substantial.
Sections of Alanya Turkish Bath
Hammam
It was built by observing the traditional Turkish Bath standards. It is one of the largest Turkish Baths in Alanya. There is a flat platform made of marble, called the navel stone, in the middle of the bath. This platform is hot. You can relax your muscles by lying on it or use it to relax. Bubble bath and scrub are usually applied on this platform.
Sauna
The sauna is the most used part of the Alanya bath by our guests. That's why we paid attention to the high capacity of the sauna. You will get rid of the tiredness of the day by sweating and unwinding in our saunas made entirely of wood.
After a sauna, your body loses a lot of water. We recommend that you enter the steam room after the sauna to balance the water you have lost.
Steam room
Thanks to the high humidity in the steam room, your body loses less water. In addition, thanks to the heat in the room, blood circulation accelerates and the joints loosen. Steam helps to renew the skin by opening the pores on your skin.
We do not recommend staying in the room for more than 15 minutes due to the high humidity in the room.
Salt Room
It is a room whose ceiling and walls are covered with salt, and therapy is provided by spraying micro scales salt into the air. Salt therapy has positive effects on the respiratory system. It is effective on asthma, bronchitis and respiratory tract infections.
The use of the salt room is free of charge as part of the hammam tour.
SPA and Wellness
Alanya is a rich place in terms of SPA and massage variety. Both the influence of the Turkish Bath culture and the fact that the region receives immigrants from various countries attracted expert masseurs to Alanya. Far eastern origin masseurs and trained local masseurs have increased the quality of SPA therapies.
Various massage methods are applied in our bath. In our massage room, we pay attention to hygiene first. In particular, we sterilize the therapy kits and equipment we use within the scope of covid-19. Our massage room is free from external sounds. The light system in the room and the room design were meticulously done.
Resting room
It is a room with comfortable beds and armchairs, used especially for resting after sauna and steam bath. While you relax here, you can get snacks and drinks from the cafe in our hammam.
SPA Therapies in Alanya Turkish Bath
Aromatherapy Oil Massage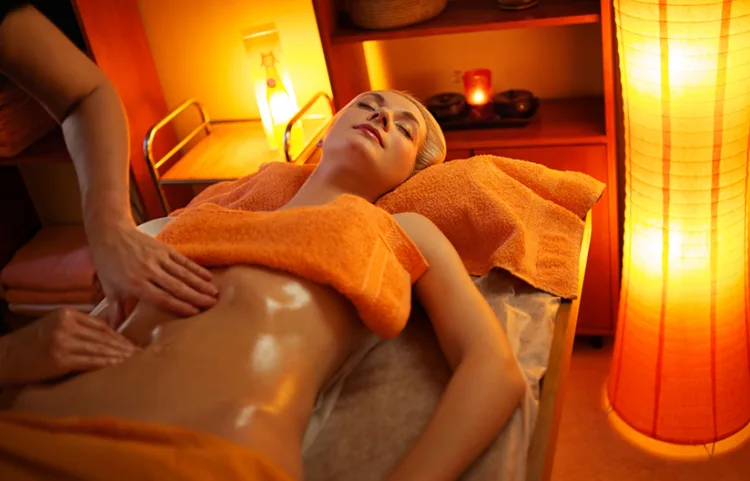 It is a massage made with oils obtained from plant and flower extracts. These oils are fed to the body with low tempo and light touches. The best method of application of aromatic oils is Swedish massage.
Each oil applied in aromatic therapies has a different feature. When you come to our Turkish bath in Alanya, our masseurs will inform you about these oils.
Medical Massage
Medical massage is a type of physiotherapeutic massage applied on the tired and damaged area. It is especially used for neck and back pains that occur in people who sit at the computer for long hours. With massage, the damaged area is softened and blood circulation is accelerated.
Hot Stone Massage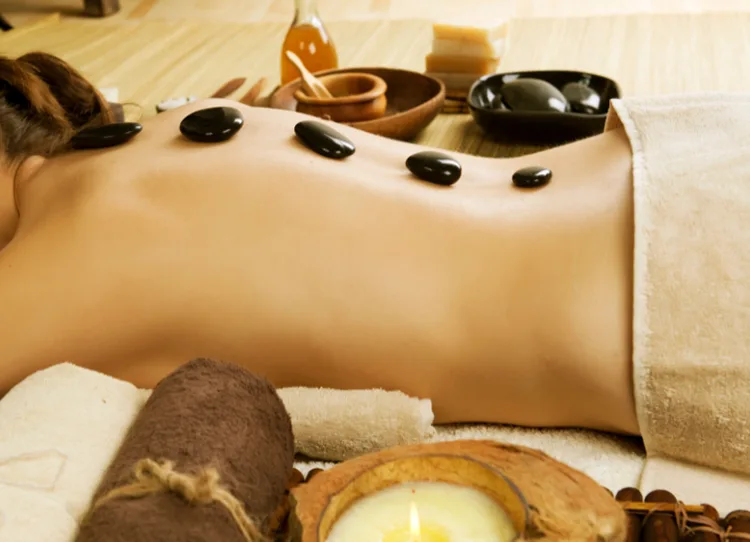 It is a massage made with hot volcanic basalt stones. The characteristic of these stones is that they lose their heat late. Massage can also be supported with aromatic oils. Relaxation is provided by applying it to the chakra areas of the body.
Manual Therapy Massage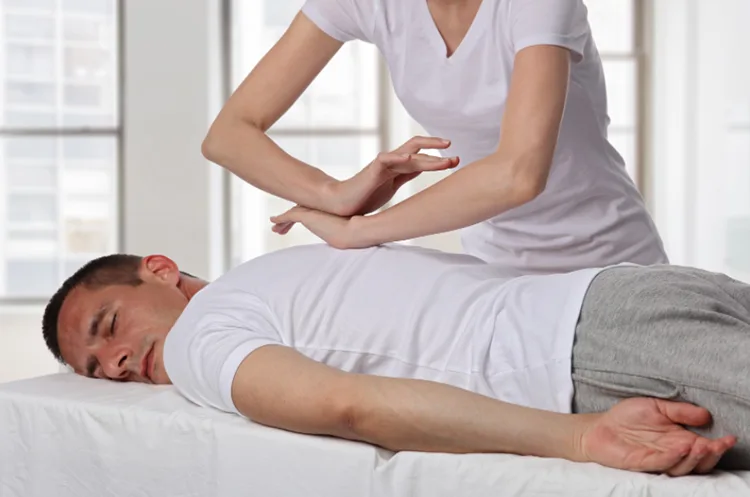 It is a massage for painful areas in the muscles and skeletal system. It can only be done by physiotherapists or certified masseurs. It is effective on muscle spasm, muscle tension and joint dysfunction. It provides relief, especially for people with chronic low back pain.
Thai Massage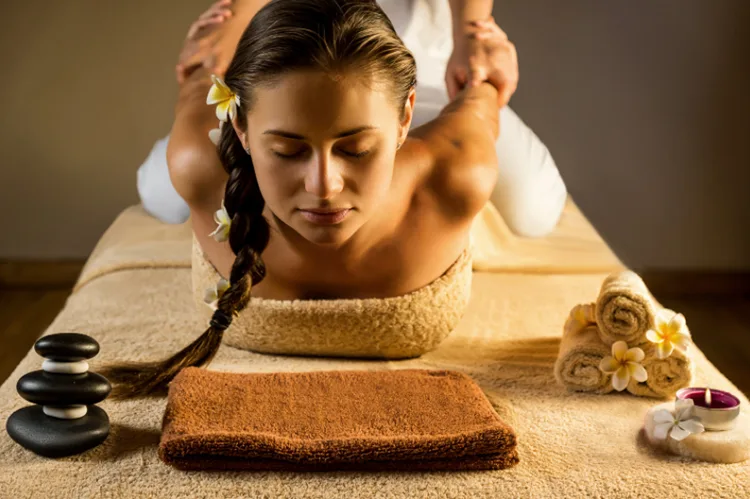 It is an ancient massage performed by Buddhist monks 2500 years ago. Rhythmic compression and stretching movements are the basis of this massage. The purpose of this massage is to increase flexibility and balance the energy system. It has an energizing effect.
Balinese Massage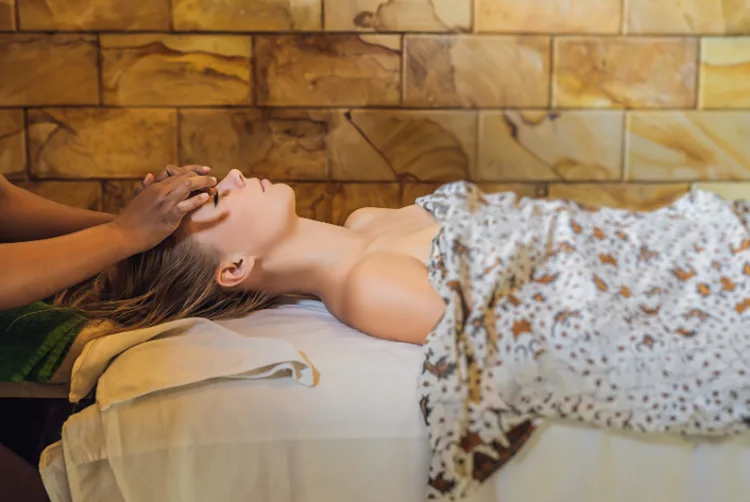 It is a type of massage originating from Indonesia. It is done with the aim of relaxing and getting rid of stress. It is a massage applied to the whole body from the feet to the head. It is supported by aromatic oils. This massage targets deep tissue. It is done to balance the relationship between body and mind.
Shiatsu Massage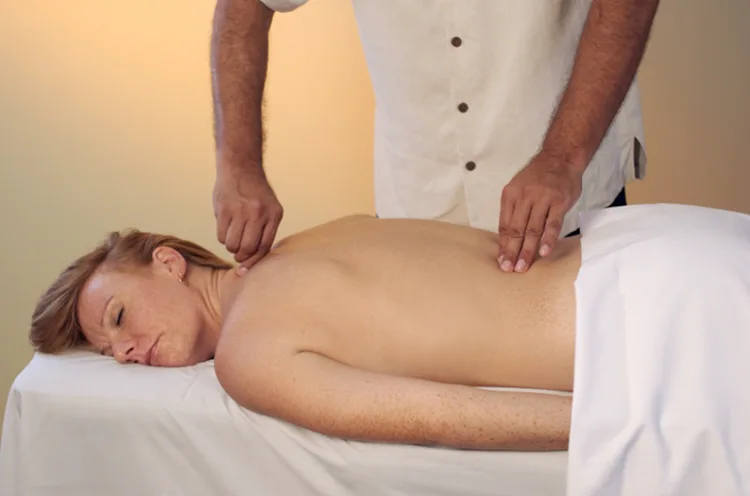 It originates from Japan. It is a combination of ancient Chinese treatment methods and western techniques. It is done by applying pressure with fingers. It is applied to areas with low blood circulation. The aim is to ensure that the blood in the body spreads equally to all parts of the body. It has a very different technique from other massages. It is similar to acupuncture. It is very effective in relieving head, neck, back and menstrual pain.
Indian Head Massage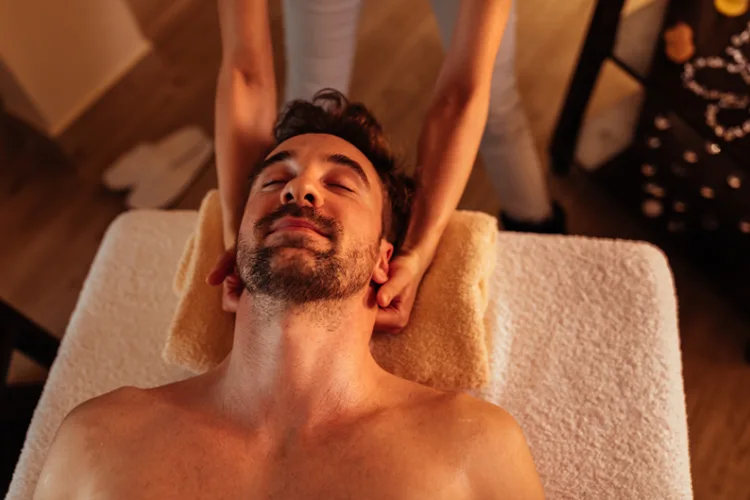 It is a massage originating from India with a history of thousands of years. It is applied with fingers to the nerve endings in the head, neck and back. Intensive finger massage is performed on the scalp. It can be applied both oily and non-oily. It is a preferred type of massage to relieve stress.
Hot Chocolate Massage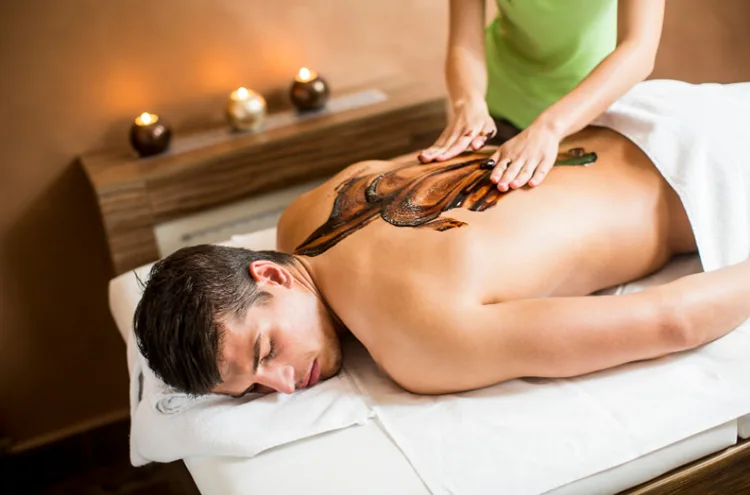 It is a massage made with chocolate at a temperature that will not burn your skin. The unique slipperiness of chocolate increases the effect of the massage. In addition, the potassium it contains nourishes your skin. Chocolate containing endorphins creates a peeling effect on the body. We recommend you try it.
Coffee Massage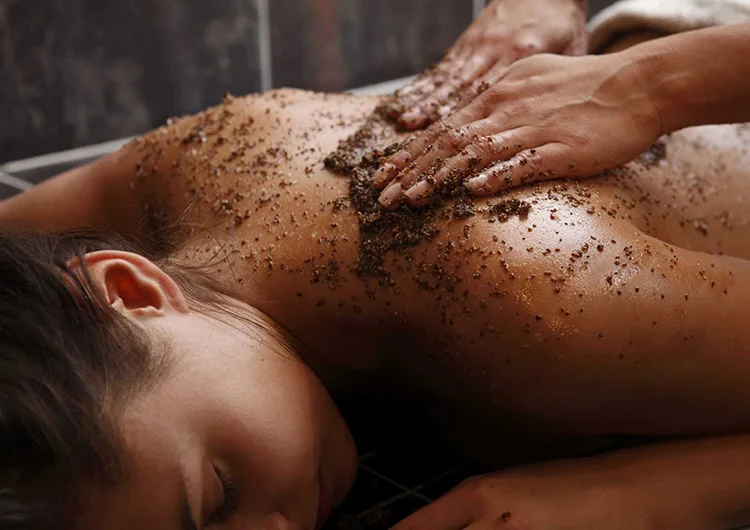 It is a massage performed with a mixture of Turkish coffee and soda or by freezing cooked coffee in molds. It is very effective in removing cellulite as it increases the oxygen amount of the skin. It is possible to see the effect visually after a few sessions.
Seaweed Massage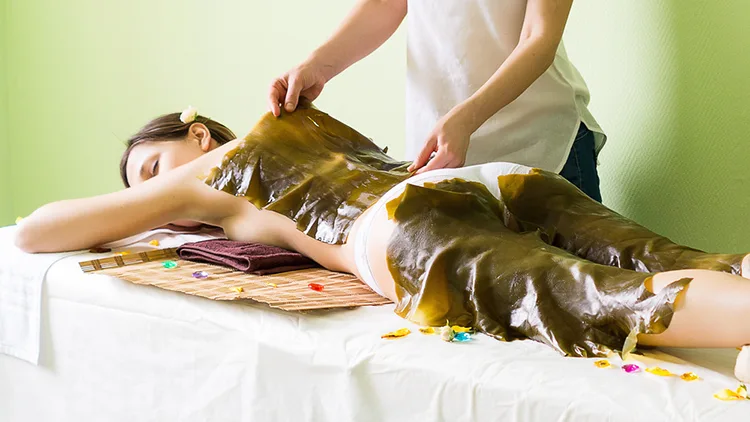 It is a seaweed massage made by utilizing the effect of the elements and minerals contained in seaweed. It is made with green, brown and red colored algae. Green algae tightens the skin. Brown algae, on the other hand, makes the metabolism work faster. Red algae nourish and soften the skin.
Honey Massage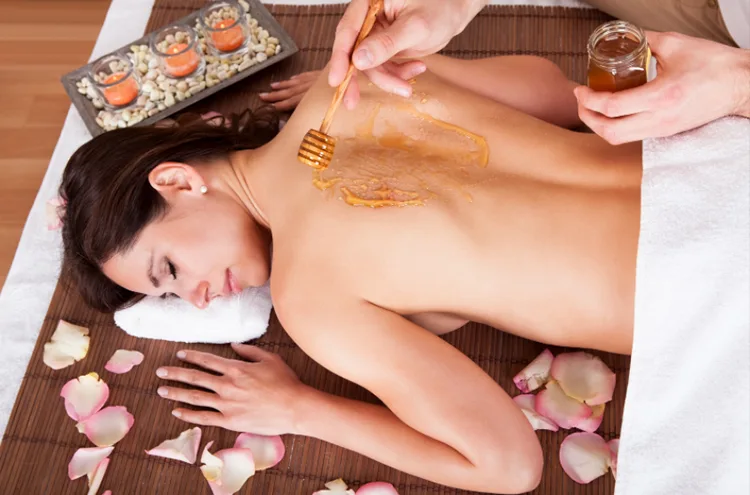 It is a Tibetan origin therapy method. It is also called soft tissue massage. It occurs when the vitamins, minerals and amino acids in honey penetrate the skin. It is very important that the honey is organic. Before honey therapy, the pores should be opened by sweating.
It is performed with the aim of eliminating diseases such as chronic muscle pain, waist and neck hernia, wrinkles, cellulite, sleep disorders.
Herbal Thai Massage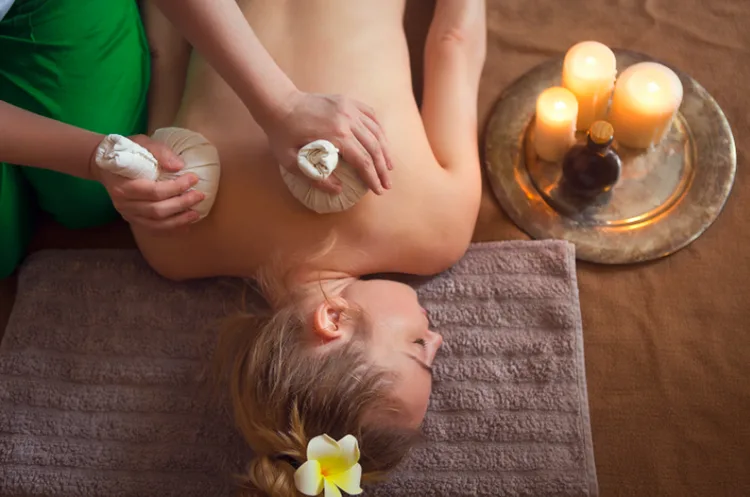 It is done by stimulating the energy points in the body with finger massage. It is done to relieve pain and inflammation in the muscle. In this massage, 7 kinds of herbs are wrapped in cotton cloth and heated. This heated cloth is used as a tool to untangle knots in tense muscles.
Anti Cellulite Massage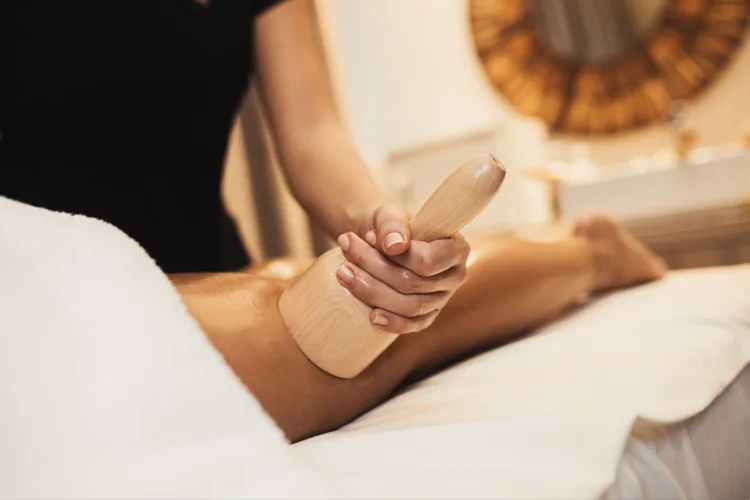 Using compression and rolling techniques, the fat in the cellulite area is broken down. At the same time, the amount of oxygen in the cellulite area is increased. Thus, the healing process is accelerated. In general, the pain is felt more intensely in areas with cellulite. Therefore, it is normal to feel some pain during the massage.
Lymph Drainage Massage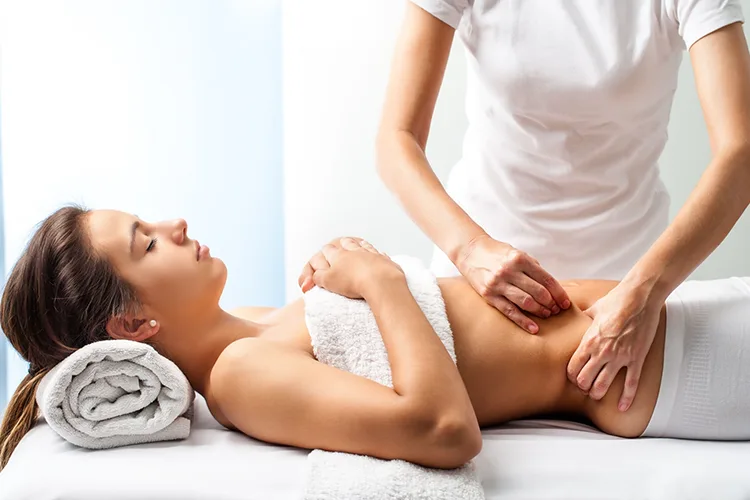 It is applied to eliminate edema in the body. The lymph fluid formed as a result of the leakage of water and protein from the capillaries under the skin is sent back to the lymph circulation system by massaging. This massage is mostly recommended for people with a sedentary lifestyle.
Especially for people who work sitting down, having this massage at certain intervals will increase their quality of life.
Sports Massage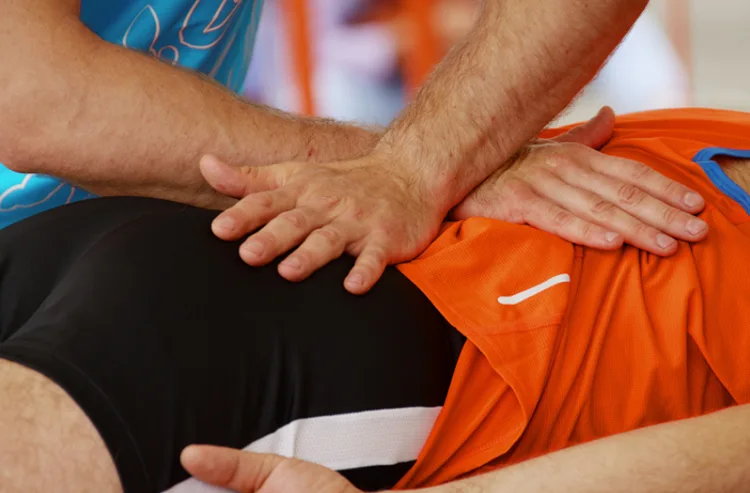 Sports massage has three main units. Pre-sports preparation massage, post-sports massage and maintenance massage. It is a type of massage that is mostly done to prepare the body before the sports activity and to prevent injuries. It varies according to the sport branch of the person. Different massage techniques are applied for each sport.
Foot Reflexology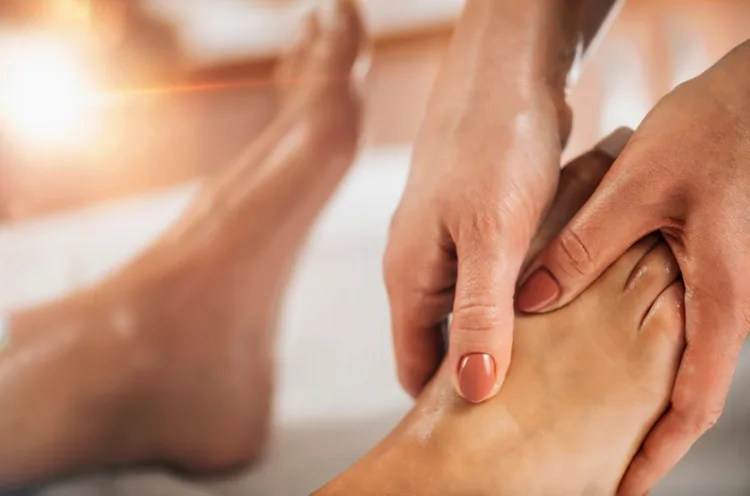 It is a complementary medicine method. It is done by applying pressure to the nerve endings in the legs, wrists and feet. It helps to eliminate health problems in feet and ankles. In addition, by stimulating the nerve endings in the feet, signals are sent to the whole body and relaxation is provided.
Relax Massage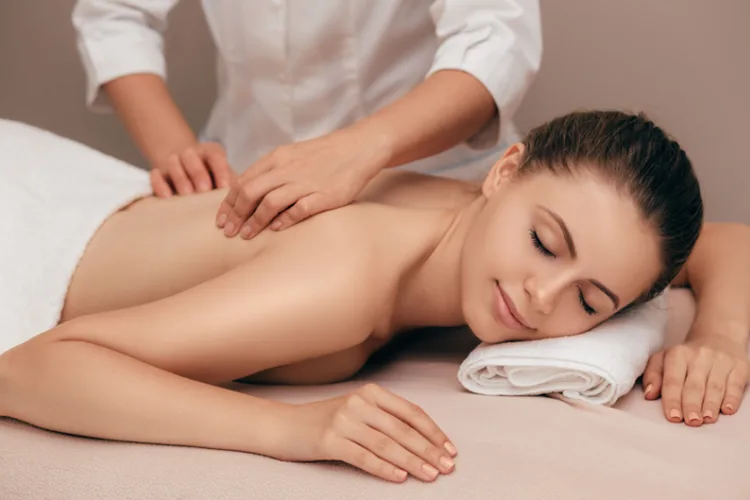 It is a massage applied for people who are active during the day to relax and relieve their stress. For example, at the end of your intensely active days during your holiday, you can stop by Alanya Hamam to renew your energy and start the next day dynamically.
Massage is done with light pressure and fluently. Massage is supported with various aromatic oils. It is the most preferred massage by holidaymakers in Alanya.
Dr. Fish SPA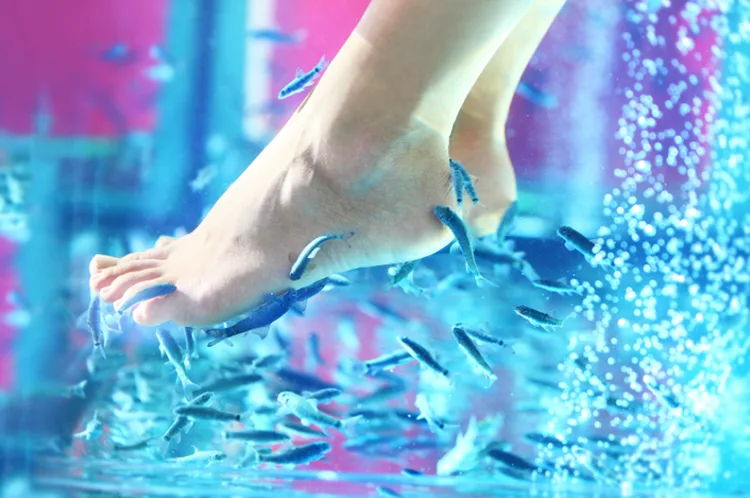 It is a technique originating from Turkey. It is one of the supportive treatment methods in the elimination of skin diseases such as psoriasis, fungus and eczema. It is applied by absorbing the dead skin on your skin of Garra Rufa fish, an endemic species living in Sivas, Turkey. Its effects have been scientifically proven.
The touch of the fish will make you feel different during the therapy. It will provide relaxation as if you are doing a micro massage.
Skin Care Therapies in Alanya Hammam
Various face masks and skin care therapies are also applied in Alanya hamam. We have listed the skin care methods we apply below. You can get more detailed information from the skin care specialists in the hammam.
Spot Care
Classic Skin Care
Lifting
Oxygen Therapy
Peeling
RF (Radio Frequency) Care
Vital Care
Anti-Aging Care
Face mask
Cocoa Mask
Coffee Mask
Seaweed Mask
Alanya Turkish Bath Prices
The hammam activity you will attend by making a reservation on this page includes hammam, sauna, steam room, salt room, scrub, bubble bath and oil massage. You can purchase other offered services when you go to the hammam.
We have listed the other services offered below with their prices. In order to present current prices, prices are given in euros.
TURKISH BATH PRICES
In all programs, you can use the facilities such as Turkish bath, sauna, steam room, salt room, relaxation room free of charge.
PRICE
Alanya Turkish Bath Package 1
Scrub, foam massage, one oil massage
This is the program sold on this page. You can purchase other services when you go to the hammam.
Alanya Turkish Bath Package 2
Scrub, foam massage, one oil massage, face mask, face massage
20€
Alanya Turkish Bath Package 3
Scrub, foam massage, 35 minutes aromatherapy oil massage, face mask, face massage
30€
Alanya Turkish Bath Package 4
Scrub, foam massage, 65 minutes aromatherapy oil massage, face mask, face massage
35€
| SPA & WELLNESS PRICES | 30 min | 45 min | 60 min |
| --- | --- | --- | --- |
| AROMATHERAPY OIL MASSAGE | 15 € | 20 € | 25 € |
| MEDICAL MASSAGE | 20 € | 25 € | 30 € |
| BACK AND NECK MASSAGE | 15 € | 20 € | 25 € |
| FULL BODY MASSAGE | 20 € | 25 € | 30 € |
| HOT STONE MASSAGE | 20 € | 25 € | 30 € |
| MANUAL THERAPY MASSAGE | 20 € | 25 € | 30 € |
| THAI BALI SHIATSU | 20 € | 25 € | 30 € |
| INDIAN HEAD NECK MASSAGE | 20 € | 25 € | 30 € |
| HOT CHOCOLATE MASSAGE | 20 € | 25 € | 30 € |
| HONEY MASSAGE | 20 € | 25 € | 30 € |
| HERBAL THERAPY | 20 € | 25 € | 30 € |
| ANTI CELLULITE MASSAGE | 20 € | 25 € | 30 € |
| LYMPH DRAINAGE MASSAGE | 20 € | 25 € | 30 € |
| SPORTS MASSAGE | 20 € | 25 € | 30 € |
| FOOT REFLEXOGLOGY | 20 € | 25 € | 30 € |
| RELAX MASSAGE | 20 € | 25 € | 30 € |
| MASK | 10 € | 25 € | 30 € |
| DR. FISH SPA THERAPY | 15 € | 25 € | 30 € |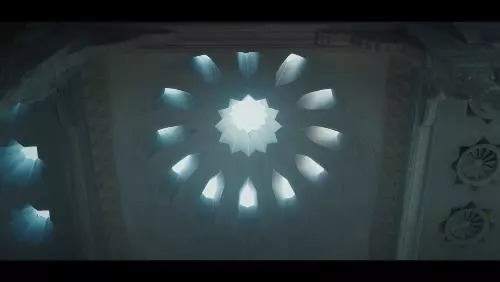 Alanya Turkish Bath Reservation Form
Fill out the form completely for Alanya Turkish Bath